Petra Kvitova's campaign at the Flushing Meadows might have ended only after 4 matches, but, the biggest positive for the Czech woman was the mere fact that she could feature in the competition.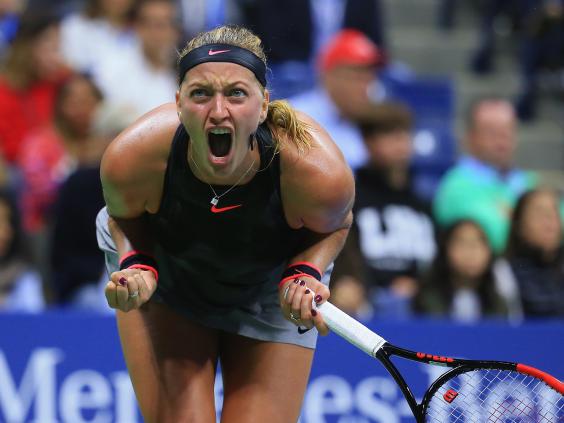 After what happened to her last year, there was no guarantee that she could even feature in any competition in 2017.
Forget 2017, there was actually no guarantee that she could extend her career any further at all.
The story goes back to the previous December when a criminal got into the house of the 26-year old and assaulted her with a knife.
She somehow managed to survive the assault, but, couldn't avoid the severe damage caused to her fingers by the knife that the attacker had.
By her own admission, when she had a look at her damaged hand for the first time after the operation was done on it by the doctors, she wasn't really certain if she could gain sufficient strength in that hand to showcase her skills on the court again.
There was no certainty in the minds of the doctors either. Even though they were trying their best, they still had a little bit of doubt that even after the best treatment the fingers might not get into their original shape.
However the way the wounds healed, it was a pleasant surprise for everyone and Kvitova's doctors reckon that the credit of such fast recovery goes to the patient herself because she never ignored any of the instructions which were given to her.
Whatever the medical team told her, she did. It was a combined result of the dedication of the patient as well as the fantastic work done by the doctors that the recovery happened to be faster than anyone had thought.