There seems to be no fuse as two-time Wimbledon champion, Petra Kvitova switches coach with her Czech Republic team mate, Karolina Pliskova.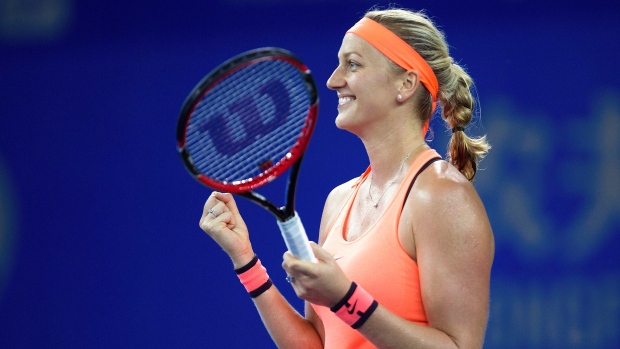 Kvitova now ranks 11
th
and will work with Jiri Vanek, Pliskova's former coach as she prepares for the 2017 season. Kvitova splits with her coach David Kotyza last month, ending a seven-year partnership. Meanwhile the 6
th
ranked Pliskova has hired David Kotyza.
Both coaches made remarkable achievements with their former players as Vanek was phenomenal to Pliskova's ascend to the 10th position, and reaching the US open final. Kotyza on the other hand, has seen Kvitova to winning 17 WTA titles including Wimbledon in 2011 and 2014, during their seven year partnership.
However, Petra Kvitova will obviously be spending much of the off season tending a stress fracture in her right foot. The Czech Republic tennis player had to withdraw from the game on the final day of Fed cup finals because of a foot injury. The WTA season was not a total lost for her though as she finished by winning 16 of her 18 matches.
She spoke on the extent of her injury on a Facebook post, saying: "unfortunately I have a stress fracture in my right foot and need to wear a brace for two weeks. While my 2017 preparation is inevitably delayed, I hope to able to start my season on time at Hopman Cup." Read more »