Petra Kvitova swept past her rival KaterynaBondarenko 6-2, 6-2 at the WTA Stanford tournament to set up a meeting in the last eight against CiciBellis.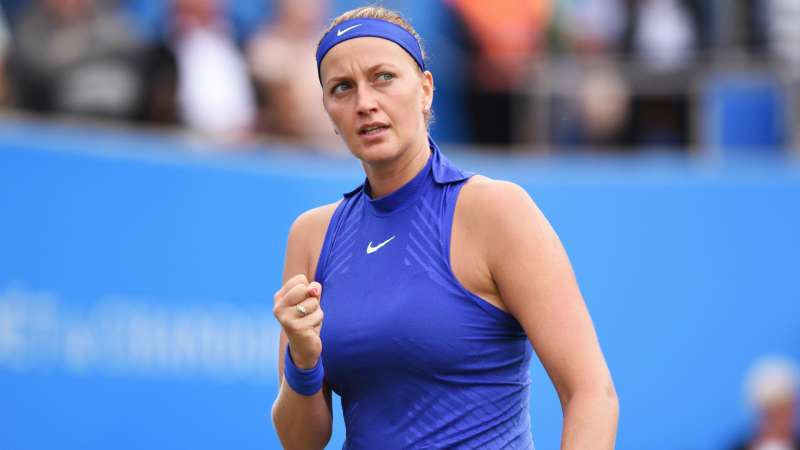 The two-time Wimbledon winner disposed of her competition in under an hour, sending a strong message to the American teenager of what's to come.
Kvitova ended the game with 31 winners and 10 unforced errors while her Ukrainian counterpart posted 11 winners and 11 unforced errors. Bondarenko is ranked outside of the top 100 worldwide but she started strongly before Kvitova took control. They were tied 2-2 in the first set before Kvitova sped all out to finish the set 6-2.
"I served very well, and I was just trying to play my game. Sometime that works, sometimes not. Kateryna is a dangerous player. She can catch a lot of balls and I knew that I had to be focused and just play aggressive," the winner said in the post-match interview.
The second seeded wildcard player says she is "glad" that she got the wildcard to get more matches. The 27-year old, who lost in the second round of Wimbledon last month, said it was her performance at the Grand Slam event that pushed her to play ahead of Toronto.
On the other hand, Bellis defeated Paraguayan Veronica CepedeRoyq 7-6 (7-3), 6-2 to set up quarter final clash. The eight seed faced a tough challenge from CepedeRoyqin the first set after taking a 5-1 lead. Her opponent rallied to push the score to 5-6 before the American had to dig deep to win the set. The final set was prerry much straight forward as Bellis had done real damage.